An After Christmas Special: Blueberry Oatmeal Bars
We're snowed in here in Minneapolis. Which doesn't stop our kids. Our 3-year-old braved the cold, stepping barefoot in a foot of snow to snag our newspaper from our front step. Anything to beat his brother to it.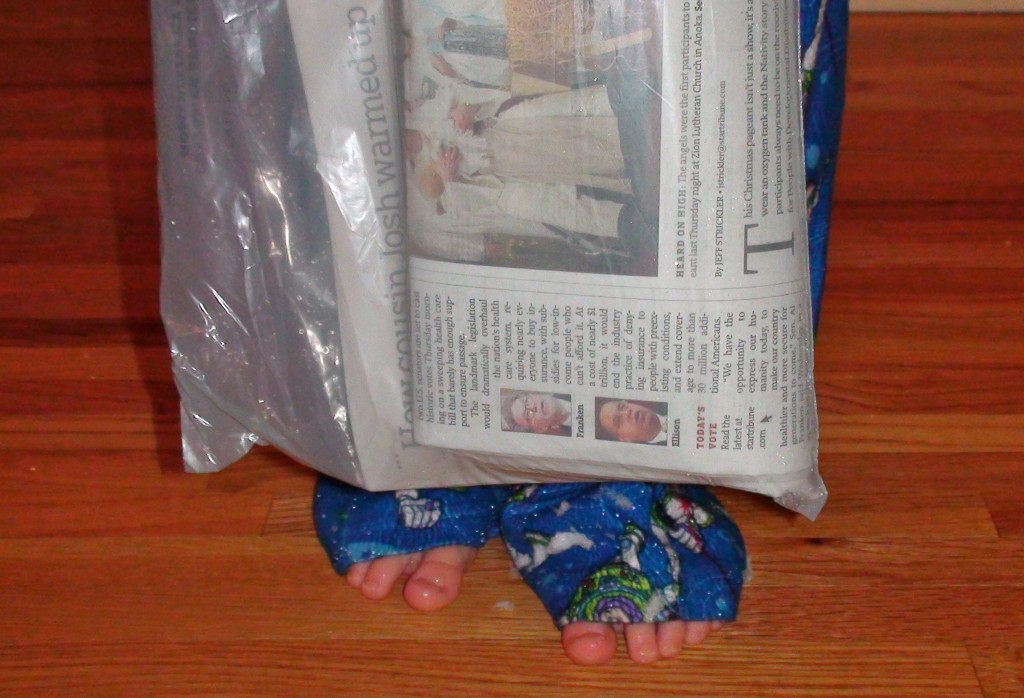 But me? Not me. I'm happy to heed to a snow emergency and stay inside where it's warm. Better safe than cold is how I roll. And since we're snowed in with no eggs, we're making Blueberry Oatmeal Bars to tide us over at snack time. (You can only ask your neighbor to spare an egg so many times.) We'll use our leftover bananas, which are browning on our counter.
Blueberry Oatmeal Bars, adapted from Deceptively Delicious:
2 cups old-fashioned oats

1 1/4 cup unbleached white flour

1/2 cup sugar

1/2 teaspoon cinnamon

1/4 teaspoon baking powder

1/4 teaspoon salt

1 teaspoon pure vanilla extract

1 1/2 sticks butter, sliced

2 cups frozen blueberries

1 soft banana
Preheat oven to 375. Mix together dry ingredients, and add vanilla extract.
Add sliced butter to the dry mixture. Continue slicing it with a knife while mixing it in.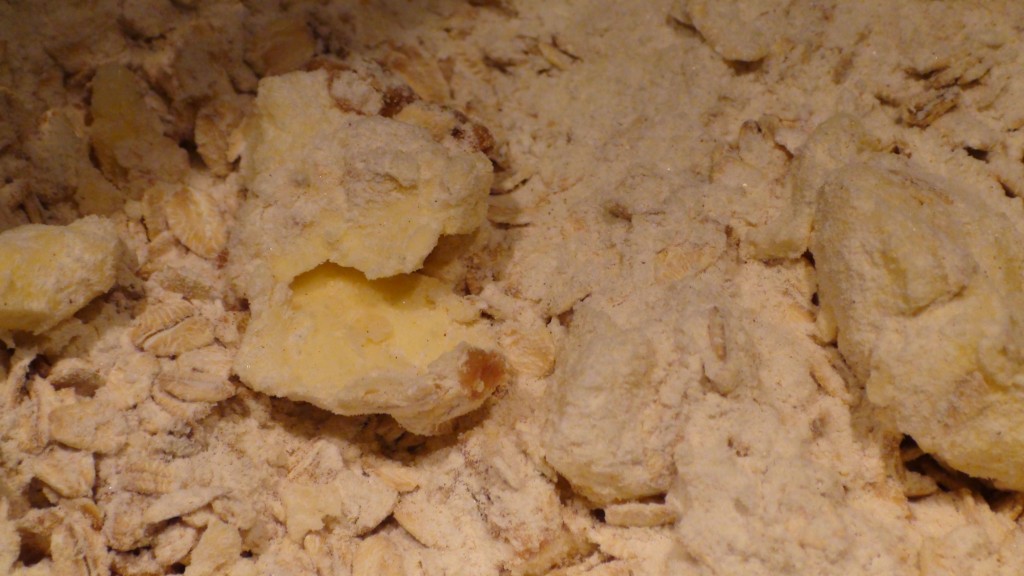 Add half the dry mixture to a buttered 8×8 pan. Bake for 13 to 15 minutes, until browned.
In a separate bowl, mash banana and then stir in frozen blueberries.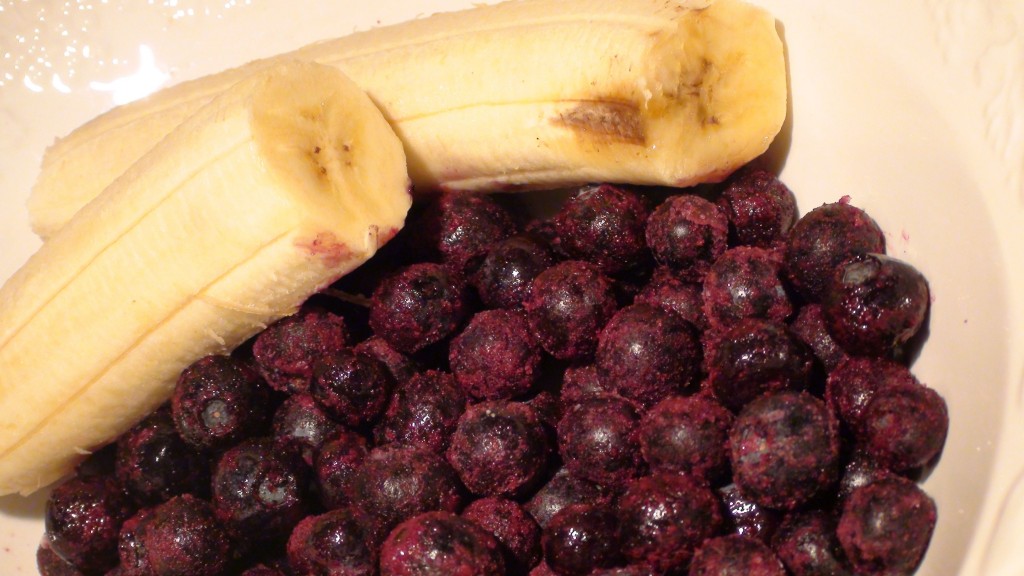 Spread the blueberry mixture on top of the partially baked layer. Then, sprinkle the remainder of the dry mixture on top.
Finish baking for 20 to 25 minutes, until the topping is lightly browned at the edges.
Allow 10 minutes to cool.
No related posts.
Related posts brought to you by Yet Another Related Posts Plugin.