A recovering competitive-holic
Update: You can watch our Dr. Phil leisure time video here. (I'm the one doing laundry. It's still not done.).
On Saturday, our 1-year-old and I boarded a flight to Ithaca. I used to feel nervous flying. Now I feel free. Because sometimes when you have kids your world shrinks. And flying over little towns across America reminds me how much is out there, and how contained many of my worries are. (Who cares if my neighbor doesn't like me?) Or maybe it's just that in an airplane, I'm thankful to be alive, because at any moment we could go into a nose dive.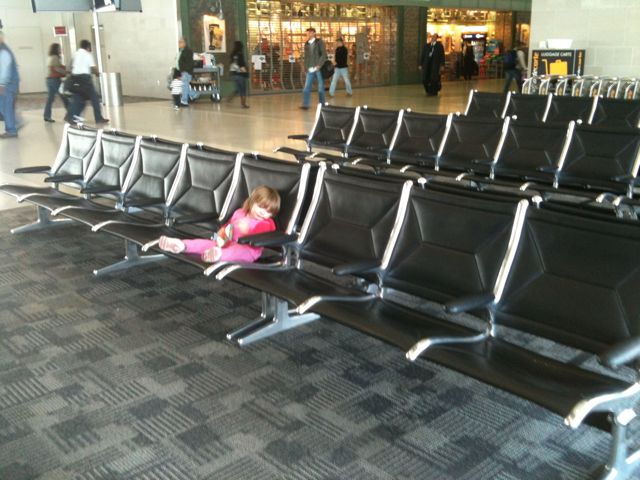 I sat next to a Cornell grad student from India. While our baby slept, I asked her how she felt about the recent suicides on campus. She was shaken, she said. And then went on to talk about how much competition there was in her program. For grades. For jobs. "Is it as hard for American students to get into Cornell?" she asked, fiery eyed.
I was glad I was no longer her age, struggling to figure out my place in the world, reaching for external metrics. Because I live among people who studied hard and got the best jobs. And they still have to compete. Only you measure your success differently, rather than by your G.P.A., you consider the size of your house and what you fill it with. And now the cost is greater: rather than losing out on sleep, you lose out on time with your kids. Time with your spouse.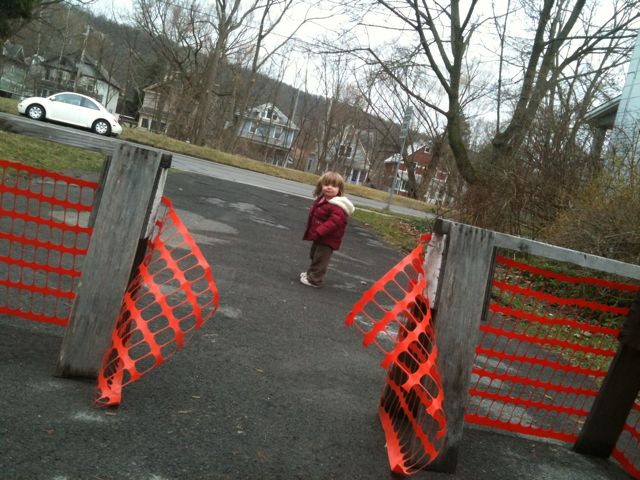 Here at my parents' home in Ithaca, watching our 1-year-old play catch with Grandpa, I wonder if part of what success brings is distance. But life is about connections. I wish our kids knew Grandma and Grandpa, as I knew my grandparents.
What I wanted to say to the girl on the airplane was the point isn't to win, because really, nobody cares you place first but you. The point is to study hard to give yourself options, to find balance in your life. To enjoy your life and find where you're relevant. And that's something a G.P.A. can't do. Only you can.
What would you have said to her?
No related posts.
Related posts brought to you by Yet Another Related Posts Plugin.
30. March 2010 by Jennifer Jeanne Patterson
Categories: Marriage | Tags: 5 moms, Cornell, Dr. Phil, fear, flying, GPA, Ithaca, laundry, stress, students, suicides, video | 5 comments