How to Train Your Children
On Friday, I got to be "the fun one" on our parenting team, thanks to DreamWorks. The Kitchen Pantry Scientist + I were invited to a special screening of How to Train Your Dragon at the Mall of America, and I decided to let our 5-year-old play hooky from preschool to join us. (I'm such a rebel.) "You're the best mom in the world," he said on our drive. Who needs math when you've got love?
There's something about watching a geeky boy bond with a doe-eyed dragon that takes you back to your own childhood (for me, it was about my love for our sheepdog. She used to walk into stop signs, but whatever. What counts is that we understood each other.). I appreciated that this movie delivered the message that thinking saves the day. (Also adored Hiccup's sassy gal pal. I want a studded skirt.)
Our boys loved it. They weren't rattled by the action, but at one part teared up out of love for the dragon. (It's always nice to be reassured your children have working hearts.) They returned home with dragon tattoos and a poster. Oh, and cool 3D glasses.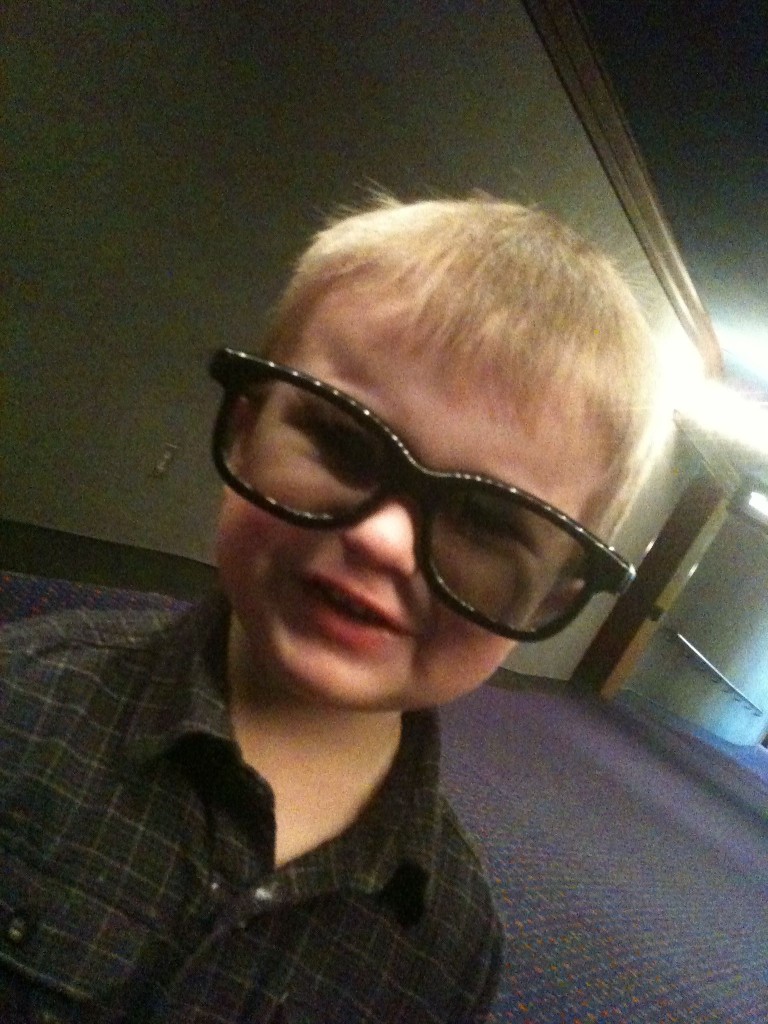 (Wait a minute, Liz, was I supposed to return those? Or was that recycling box only for people who wouldn't use them?)
No food today! No food all week. Grandma's cooking

.
No related posts.
Related posts brought to you by Yet Another Related Posts Plugin.