Does Nursing Hurt Your Marriage?
On Thursday night, Matt unexpectedly returned home from work early. All three kids were in bed. "Do you mind if I go for a jog?" I asked, because the sun hadn't set yet.
"Sure," he said. And while he changed out of his suit, I put on my jogging shoes and grabbed the dog's leash.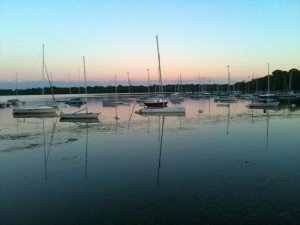 As I jogged around Lake Harriet, I thought about how liberating weaning our daughter was. Because while I do believe breast is best, in terms of nutrition and bonding with your baby, I also feel it puts a strain on your marriage, as follows:
It's exclusive. All our babies refused bottles. And that left Matt frustrated. They'd either scream in his arms until they fell asleep, or until I nursed.
Hormones magnify the difference. While nursing, the tiniest cry sets me off. And my body doesn't shut off; even when she's not with me, once I feel the weight of the milk inside me, the worry starts. Once I wean, a minute doesn't feel like eternity.
Resentment kicks in. And because Matt's not up night after night, and his body is not producing milk, I feel he doesn't appreciate why I crawl in bed any chance I get (which, with three children, is not often). And that makes me angry at him, because then what he sees isn't the work I do, but what's left undone.
What's funny is now that I've weaned Matt is more responsive than I am. In part, I think, because her cry is directed towards him: she is a Daddy's girl to her core. And that makes our parenting feel more equal.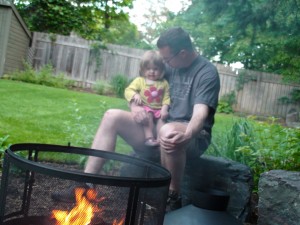 What do you think? Did your marriage improve after you weaned? And for those of you who bottle fed, did it make you equal parents in the night?
No related posts.
Related posts brought to you by Yet Another Related Posts Plugin.