Guest Post: The Recipe Box by Sean Dilley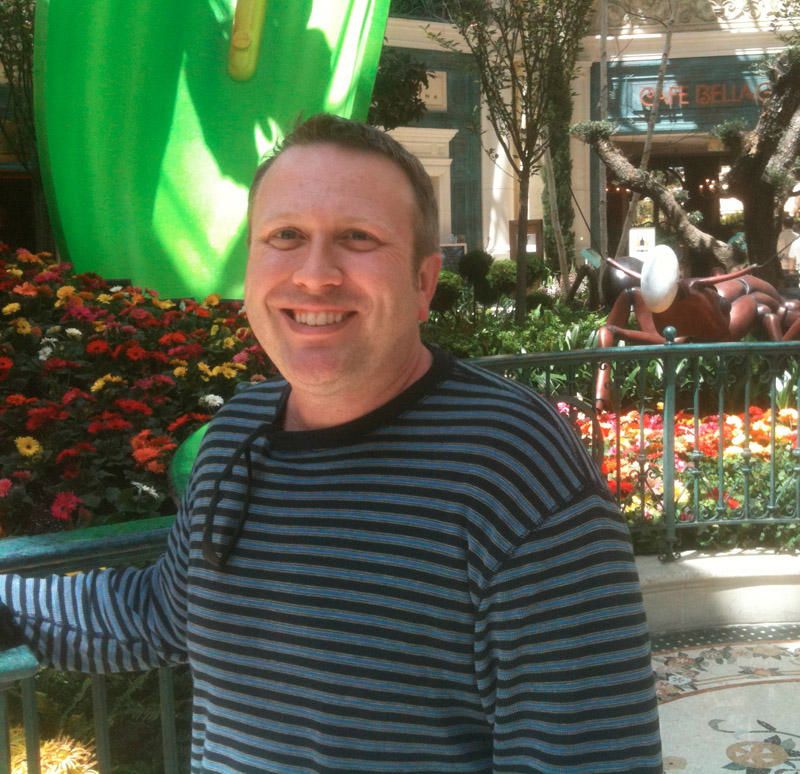 My friend Sean is an amazing writer. I don't see him as much as I would like, but often his voice enters my head because his writing is so powerful. And this story, "The Recipe Box," comes to me often when I'm cooking in the kitchen with my children. It reminds me of how powerful a memory is, and that what's important isn't the bread we bake or the flour spilled on the flour, but the time we spend together. I hope you enjoy it as much as I do.
The Recipe Box
By Sean Dilley of Wool Gatherer
Browsing through the organized chaos of my mother's recipe box is a deeply nostalgic experience for me, akin to sorting a pile of cherished family photographs. Each stained, dog-eared recipe card is a culinary snapshot of the people who prepared the food and shared countless meals together. One card elicits memories of my sisters and me scorching our little hands shaping syrupy popcorn balls each Christmas, while another recipe conjures images of my mother mounding our birthday cakes with glossy white peaks of Seven Minute Frosting.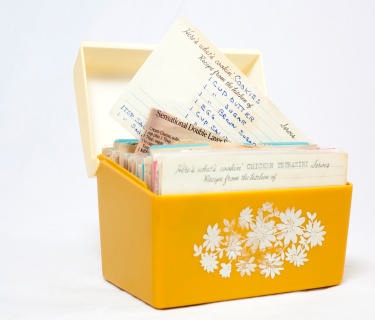 I believe that the evocative power of these recipes stems largely from the familiar handwriting on the jumbled index cards. Each recipe is a unique, hand-crafted artifact representing a point of personal connection across generations of cooks. Flipping through the cards, I encounter the varied and distinct hands of my grandmother, mother, and aunts. In the blocky third-grader scrawl on a recipe for "No Bake Tasty Cookies," I even catch a glimpse of myself as a kitchen novice, and I recall the contented hours I spent learning to cook under my mother's patient guidance.
In recent years, I have discovered that the act of cooking can become freighted with unexpected poignancy. My grandmother, who died twelve years ago, left behind scores of recipes that my family still uses and enjoys. My mother sometimes smiled as she studied those frayed cards, adorned in my grandmother's elegant schoolteacher cursive. I'm sure my mother still mourned at such moments, yet her spirits were also visibly lifted by the sight of the card and the pleasant memories it stirred. While mixing up a batch of cookies one day, she confided to me that she had long ago memorized the recipe, but she had the card out so "Mom can keep me company while I bake."
In August 2004, at the age of sixty, my mother died after a short battle with cancer. The most desperate grief has dulled to a background ache, but seemingly mundane things can sharply emphasize her absence in our lives.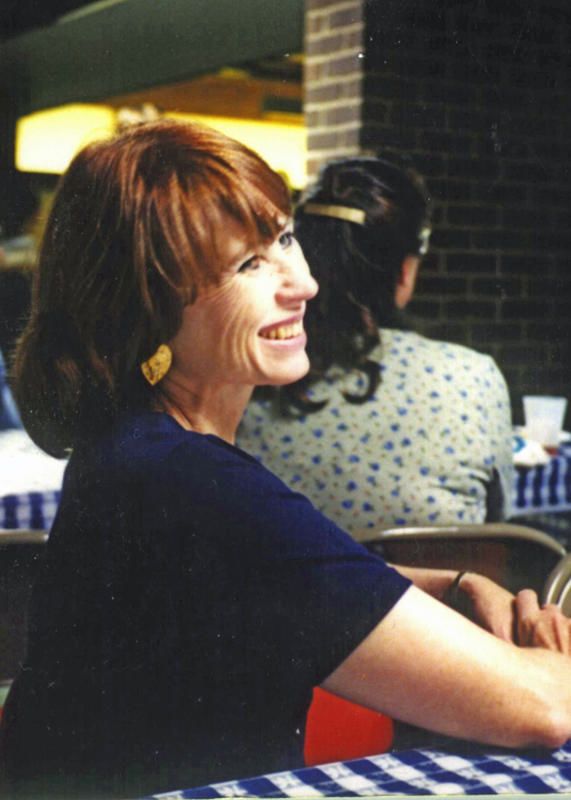 Take banana bread, for instance. As far back as I can remember, my mother baked delicious, fragrant banana bread. She loaded it with chocolate chips and kept it free of offending walnuts. The recipe was a staple in our household, and the whole family loved it. Even after my sisters and I had homes and families of our own, we could count on our mom to bring us banana bread when she came to visit. The recipe was very basic, yet the bread was distinctively her own; for some reason, she used re-purposed Folgers coffee tins as bread pans. The tall, battered cans gave her loaves a quirky cylindrical shape that I'm convinced made the bread taste even better.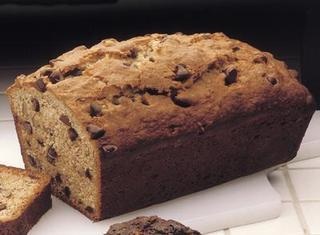 While visiting my dad last fall, I decided to find that banana bread recipe and do some baking. I hoped that cooking something so closely connected to my mom would comfort me, as I had seen her cheered by her own mother's recipes.
The daisy-covered cardboard recipe box was on its usual shelf above the stove; I doubt that anyone had opened it in months. After some hunting, I pulled the tattered, vanilla-speckled index card from the box.
I was entirely unprepared for the emotional reaction to the sight of my mother's tidy, round handwriting. The moment I saw the card, grief struck me like a physical blow. The words swam, obscured by stinging tears. I quickly slipped the card back into the box and closed the lid. It was too soon to find comfort there.
A year passed before I delved into the recipe box again. Determined to bake my family's traditional Christmas cookies, I hauled out the box and started rummaging. To my relief, the sorrow of my last attempt was replaced by excitement. Not only did I find the recipes I wanted, but I also stumbled across several forgotten gems that would surprise and delight my family. Without question, the heartache of loss remained, but it no longer dominated as it once had. I baked my cookies, and as I measured, stirred, and rolled, I welcomed the memories that flooded back to me. My mother is gone, but even so, she can still keep me company in the kitchen.
No related posts.
Related posts brought to you by Yet Another Related Posts Plugin.