How should we position the house?
Thanks for the advice on Monday. We agree with most of you: Version 1 of our home plans has the most curb appeal for us, too.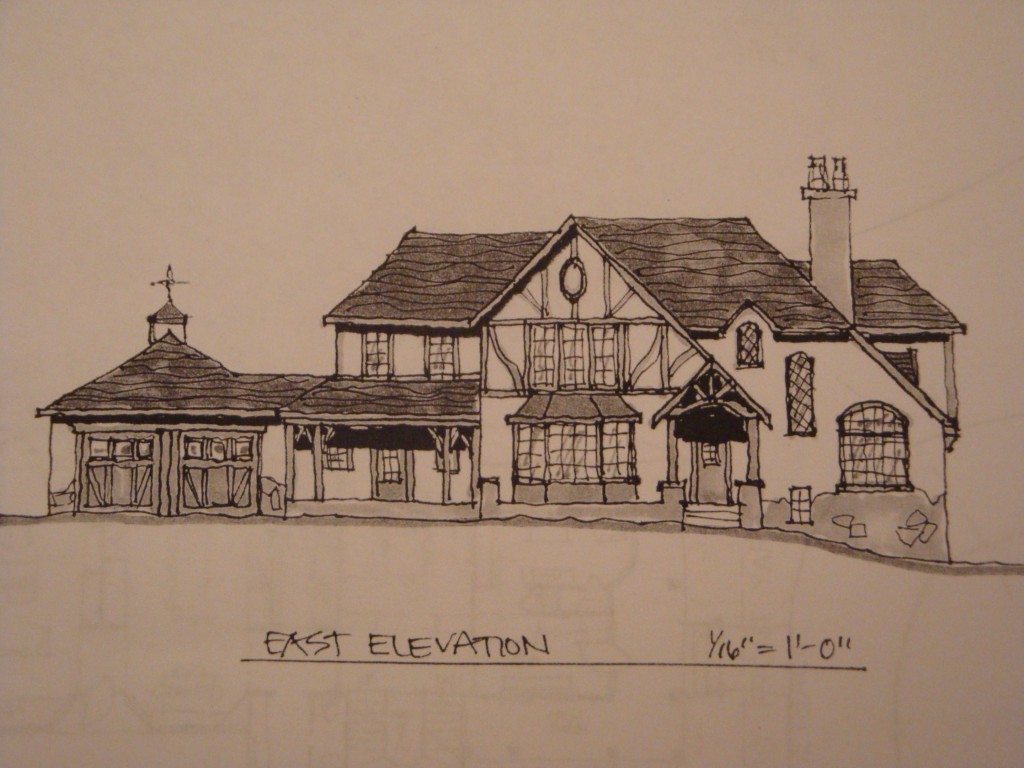 Jean had drawn the turret in Version 2 based on a home in South Minneapolis I love, but once we saw it on paper, we realized it wasn't in our character. And while we both like the idea of a turned garage, one of us doesn't have the best record driving in small spaces. (Side view mirrors are expensive to replace.)
Back to our meeting at Rehkamp Larson. Jean had designed a cardboard mock up of our lot. Each tier represents a grade. On our back lot line is a burr that creates additional privacy.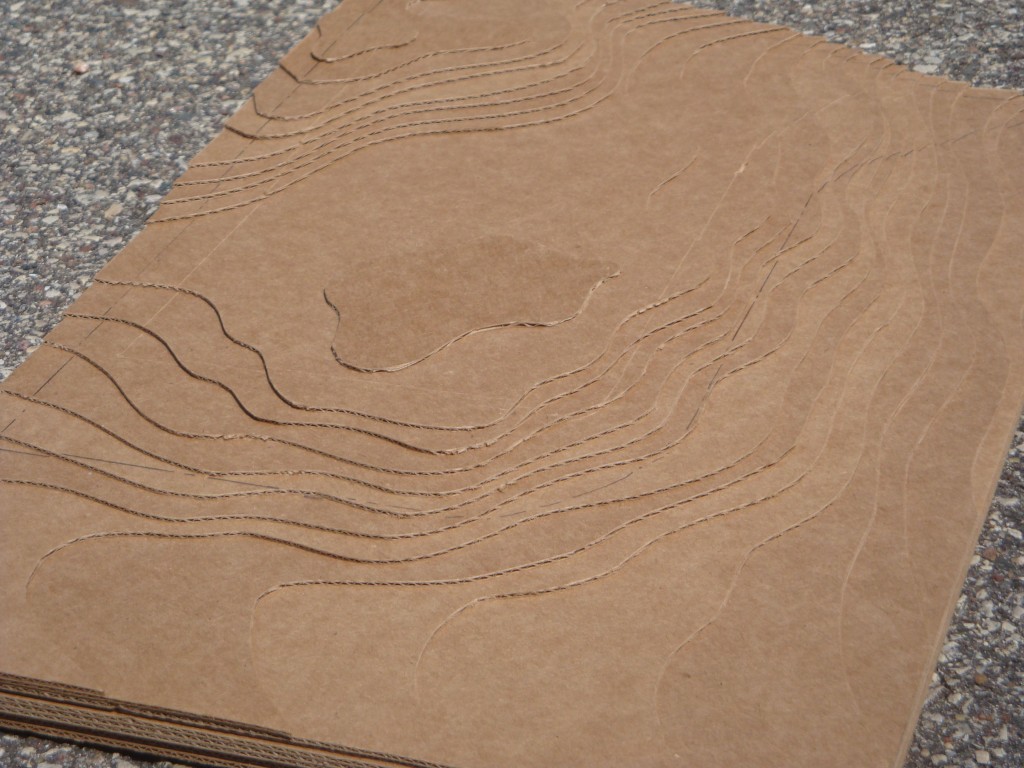 We have neighbors to our south, and a schoolyard to our north. A road runs in front of our lot, while our back lot line presses against a neighboring yard. There is a 15 foot setback.
Here are two three-dimensional models. Jean broke up the exterior to make each home appear more interesting from the street, and less massive.
Version 1 sets traditionally on the lot. We like its curb appeal and that it gives us a larger backyard. Plus privacy. Because I'm a freak about who can see in our windows (whereas Matt thinks the sight of naked people can only raise property values).
Above: View from street.
But having a garage to the south limits sun exposure. (If we move our garage to the north, we lose our ability to take advantage of the natural slope to light our basement.)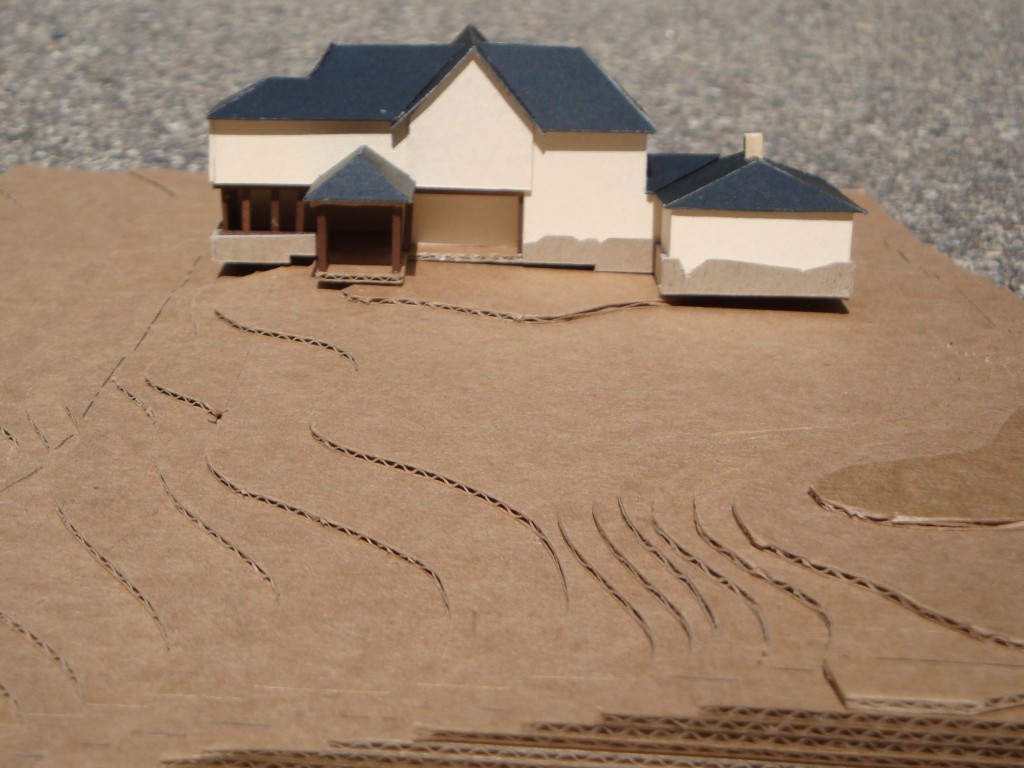 Above: View from back.
Version 2 runs along the north lot line, with over-sized windows pulling in the light and view. With this home, you can feel the tranquility brought on by its natural surroundings, with views in all directions. And it creates a courtyard, a peaceful outdoor room in which to entertain friends and family. Mojito, anyone?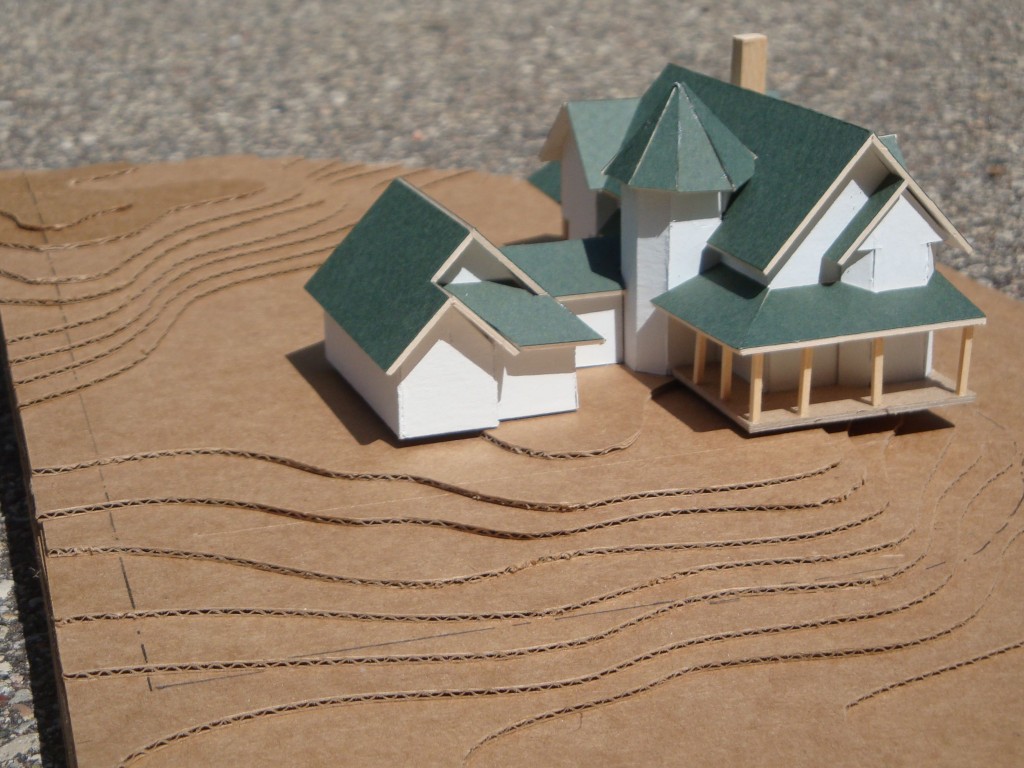 Above: View from street.
However, you have less privacy as your bedroom windows face your neighbors to the south (although plantings could obstruct your view). And this home extends further into the yard, using more of it.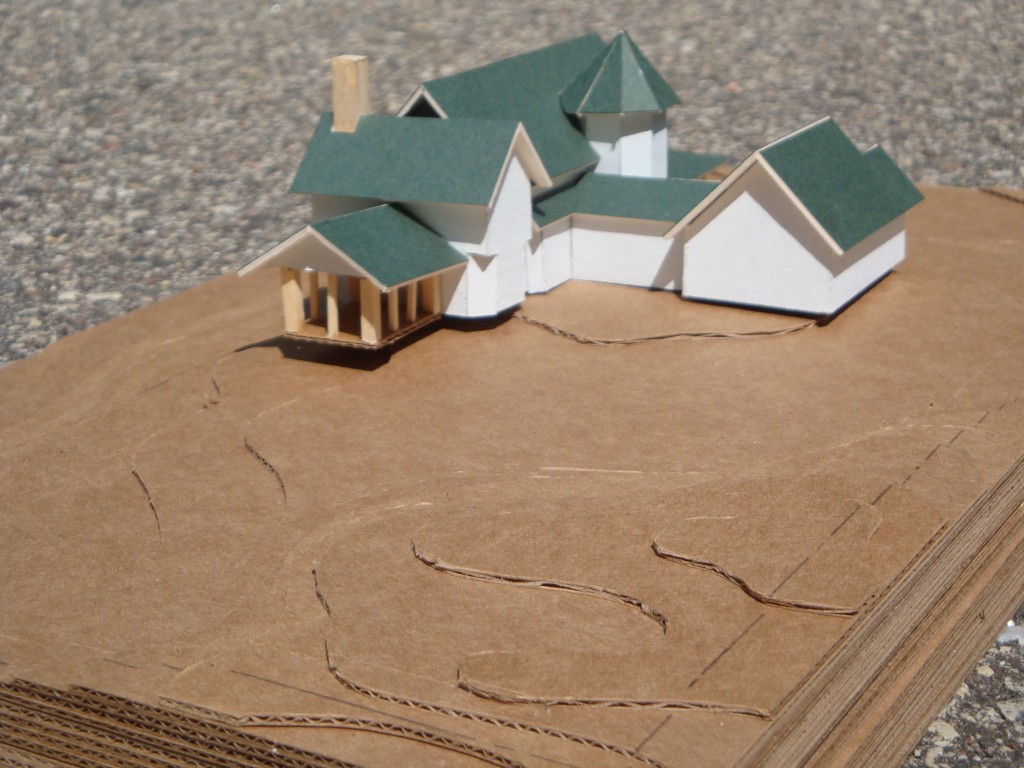 Above: View from back.
How do you think we should position our house?
No related posts.
Related posts brought to you by Yet Another Related Posts Plugin.