Decisions, decisions… how to site a home
It's back to the drawing board for us, because a home, we've come to believe, is all about its views. How it connects nature to you. Especially when you live in Minneapolis, which requires you hibernate each winter. If you're a wimp from the East Coast like me.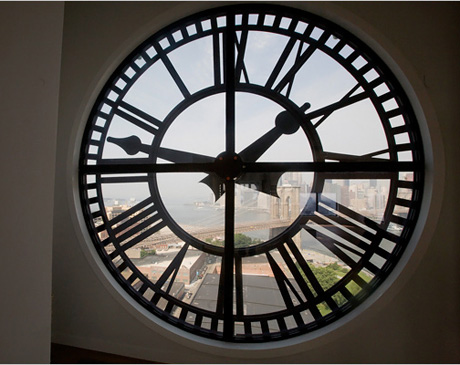 From Elle Decor
Light pulls you through a house. It pulls you through life… it gives you hope, that "light at the end of the tunnel."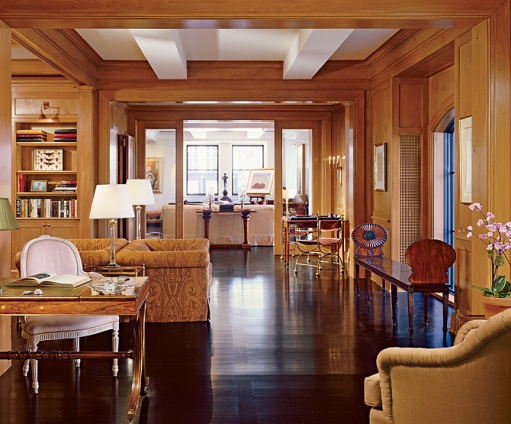 From Architectural Digest
And so we've decided against a traditional Tudor, as it would block southern exposure for us. Jean from Rehkamp Larson has come up with a rough sketch of a new design, which turns our home on its north lot line, away from our neighbors, to extend our living spaces into our yard, maximizing southern exposure.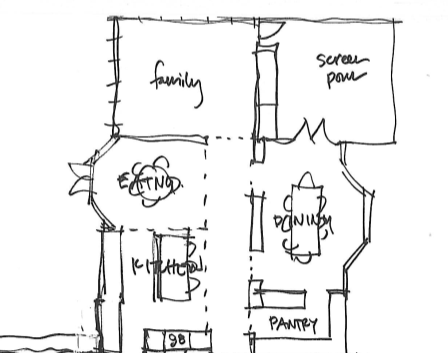 It's just a rough sketch to help ideas percolate, but before we meet with her, I'd love to hear your thoughts. We like the idea of a kitchen and living room surrounded by windows. And nothing beats a screened in porch on warm summer nights. But how do the spaces relate to one another? Do you think the design above works?
*I'm a featured mom vlogger on MommyToMommy.TV. How much leisure time do you have?
No related posts.
Related posts brought to you by Yet Another Related Posts Plugin.