Easy Lasagna Recipe for a New Mom
I made lasagna for a new mom today, and it made me long for another baby. Because the connection between a new mother and her baby gets me every time; it's so primitive and beautiful. She looks disheveled as she confides how tired she is, and you feel like her confidant. But then her baby stirs and her world stops, and, as she softens to comfort her baby, you realize you are the outsider here.
Easy lasagna, adapted from AllRecipes.com: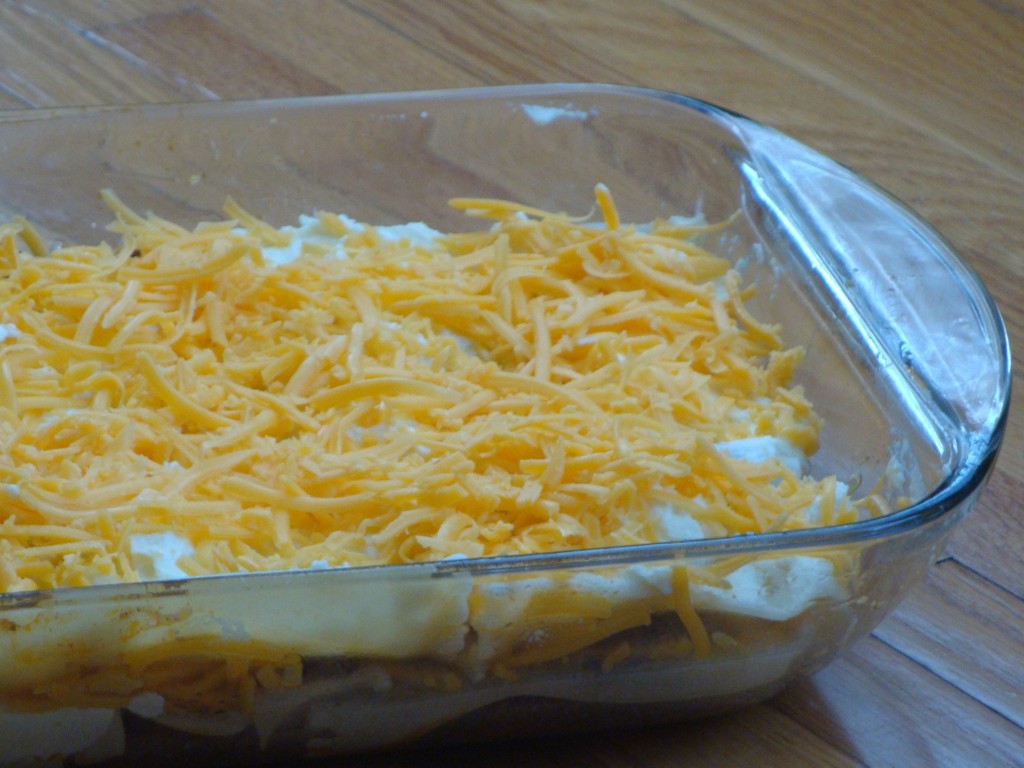 1 pound lean ground beef
1 onion, chopped
2 cans tomato paste
3-4 pureed fresh tomatoes (or 1 can crushed tomatoes)
2 cups water
1 tablespoon dried oregano
2 teaspoons garlic powder
2 teaspoons salt
1/4 teaspoons ground black pepper
1 tablespoon white sugar
15 oz ricotta
1/2 cup grated Parmesan cheese
1 egg
9 pieces lasagna
1 cup cheddar
Saute onion, and, after a few minutes, add beef to your frying pan (you can also add 1/4 cup water or broth if the meat sticks to the pan).
When beef is cooked, pour into a saucepan, and stir in tomato paste, crushed tomatoes, water, oregano, garlic powder, salt, black pepper, as well as sugar. Let simmer for an hour.
While your beef sauce is simmering, mix together ricotta, parmesan and egg.
Oil an 9×13 baking dish. Layer meat, noodles, and cheese mixture three times. (I just realized I only did two layers.)
Bake at 350 for 30 minutes. Sprinkle leftover cheddar on lasagna, and bake for 15 more minutes.
No related posts.
Related posts brought to you by Yet Another Related Posts Plugin.