Bacon Spaghetti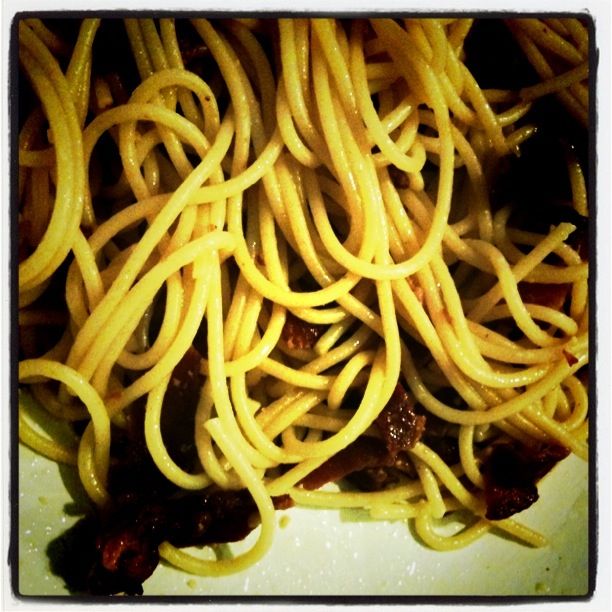 It's summer, and although our days are slow, our dinners feel rushed. We run late at the pool; we run late at the park, and when we walk through the door, our kids are famished. So we stock our pantry and refrigerator for a few dishes we can prepare in a snap. One is bacon spaghetti. It's greasy, but delicious. Roasted broccoli is an easy side.
I've been blogging less, and writing more, feeling inspired by the women I profile for More.com. I don't know about you, but it took me time to find myself after our children were born. And I was glad to be lost for awhile.
No related posts.
Related posts brought to you by Yet Another Related Posts Plugin.