Ground Beef Recipes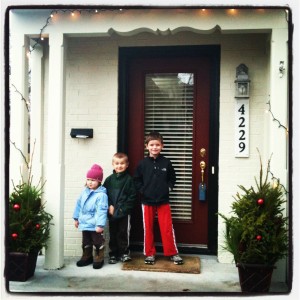 We strung our Christmas lights yesterday, and lit our first fire of the season. As we listened to the wood crackle, our kids danced around the living room.
It's hard to believe that Matt and I are approaching our 10th anniversary, that our children have grown up enough that we can have an actual conversation again. We find ourselves with the energy to do the things we've been intending to do for years now, like start traditions, ways for our kids to remember us, to remember our family, when the first snow falls.
When I interviewed food bloggers about their favorite Christmas holiday recipes, what struck me was how much a familiar smell invoked a memory for them. A Thanksgiving menu is easy. But Christmas? The possibilities feel endless.
***
I'm into ways to use up ground beef. It keeps well in the fridge, and it's a less expensive meat. This Serbian Ground Beef, which we made tonight, finds its way to our table often. Another great way to use up your leftover veggies.
No related posts.
Related posts brought to you by Yet Another Related Posts Plugin.