Leftover Hot Chili Recipes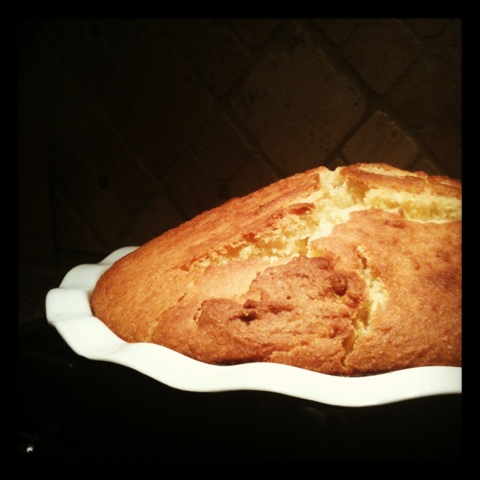 We finally got an offer on our home, a low one, but it's negotiable enough. And now it has sparked a debate between us: where now? Where do we move while we wait for our home to be built? Or perhaps the better question is, what defines you? Is it your home, or your neighborhood?
For me, it is our neighborhood. Where my friends are. Where our children play with friends they'll eventually be classmates with and I know who to call when a day has become long and hard. I can't stand the thought of moving away from it all. Not for six months. Or not for my greater fear, two years, if our project gets delayed.
But for Matt, it is both. He is more willing to commute to live in a home in which he is comfortable. A house that feels like a home, that has space for us to move and breath, places for our children to play.
Which is more important to you?
***
Tonight, I made a casserole with our leftover hot chili. I placed it in a baking dish, and poured this cornbread recipe over it. I substituted 1/2 cup of butter for the vegetable oil (how does a cook run out of vegetable oil?) and raised the baking time to 45 minutes.
No related posts.
Related posts brought to you by Yet Another Related Posts Plugin.