Ribs Recipes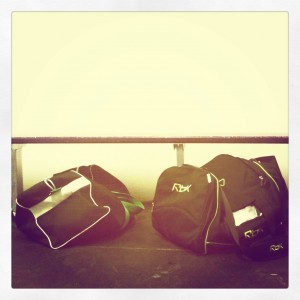 The sports. Where do I start? When I was growing up, I played all sorts of sports: soccer, hockey, softball, and even lacrosse, before it became popular for girls. Today it seems you don't experiment; you specialize. I've been trying to resist it, to let our children explore. But then you see that flicker of talent and you ask yourself: What if? What if I miss this opportunity? What if they do? It's hard not to confuse your dreams with theirs.
***
No recipe to recommend tonight. I screwed up this ribs recipe (short on time, I opted to broil, which left the ribs too tough to chew). So we stared at the ribs while eating rice and roasted broccoli. (Our dog, however, loved them.)
No related posts.
Related posts brought to you by Yet Another Related Posts Plugin.