One summer, I got the crazy idea to drive from Minnesota to Tennessee to North Carolina to New York and then back to Minnesota to visit good friends and family. I loved our stops, but the endless miles of bland highway? Not so much.
I was blurry-eyed by the time we rolled into our driveway, but now that my eyes have cleared, I still fondly think of our stop in Niagara Falls on our way home. We stayed in Ontario on the Canadian side for majestic panoramic views of the American Falls and the Horseshoe Falls (the U.S. side, I hear, is better if you want to get closer to the water).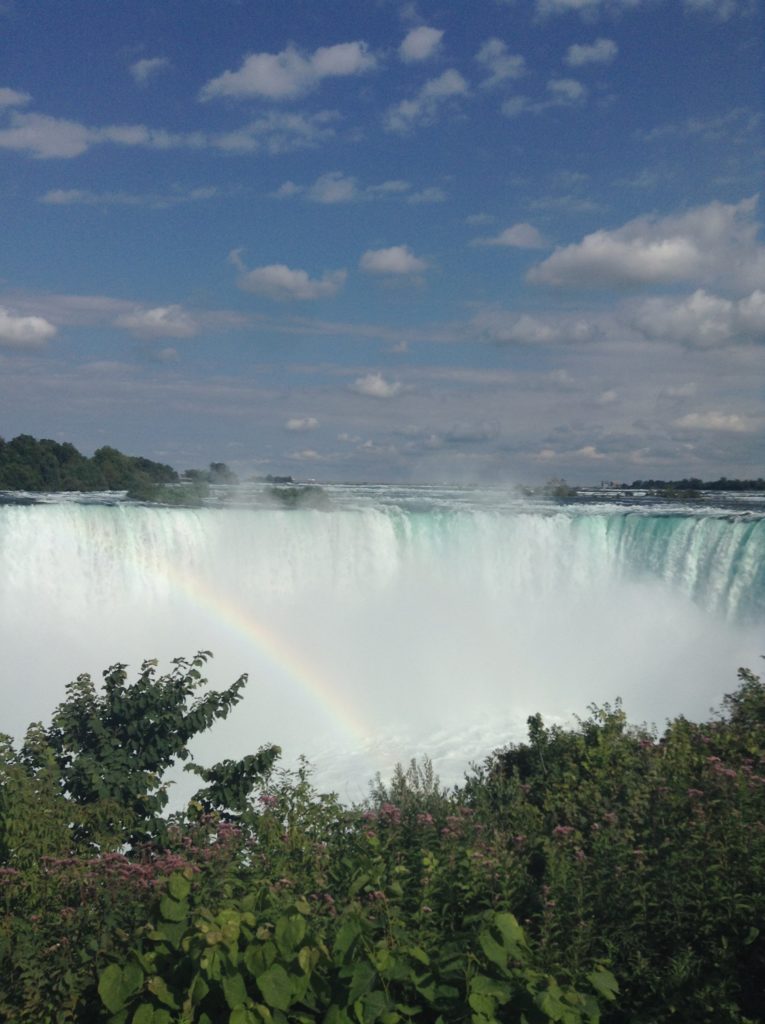 We checked into the Hilton Niagara Falls/Fallsview, which put us in walking distance of restaurants. I signed us up for a sightseeing bus tour, which felt like pure luxury after the miles we had put in. No driving in circles in search of a parking spot. No time for our kids to bicker in a ticket line. No combatting throngs of tourists — our tour guide brought us to the front of the line at each stop.
Stop 1: Maid of the Mist
We boarded the Maid of the Mist, a tour boat that sails up the Niagara River, to feel the spray on our faces, and the strength of the water pounding over Horseshoe Falls. Our ponchos inflated, whipped by the onslaught of wind as we approached. We held tight to the railing, awed by nature's show of force and unnerved by the giant whirlpool downriver.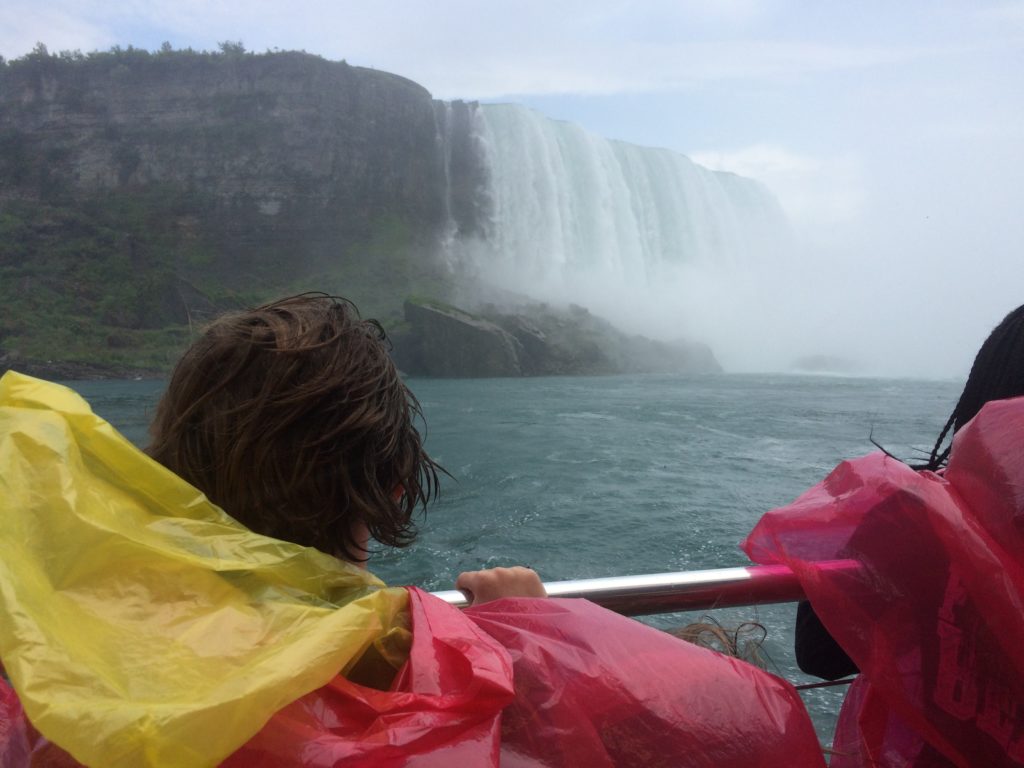 Stop 2: Journey Behind the Falls
Then, we did the self-guided Journey Behind the Falls, descending 150 ft. by elevator through bedrock to a short tunnel that led to an outdoor observation deck and two portals. The thrill from beneath Horseshoe Falls wasn't as great as it was in front of it. It didn't bring on the sense you could get sucked into an undertow forever. The water felt safe, almost, like a sheet of glass blocking the end of each portal due to its volume and force. But I enjoyed the tour nonetheless; I love the musty smell you find in tunnels, and the kids delighted in racing one another in search of the next portal. The outdoor observation deck reminded us of the strength of the falls.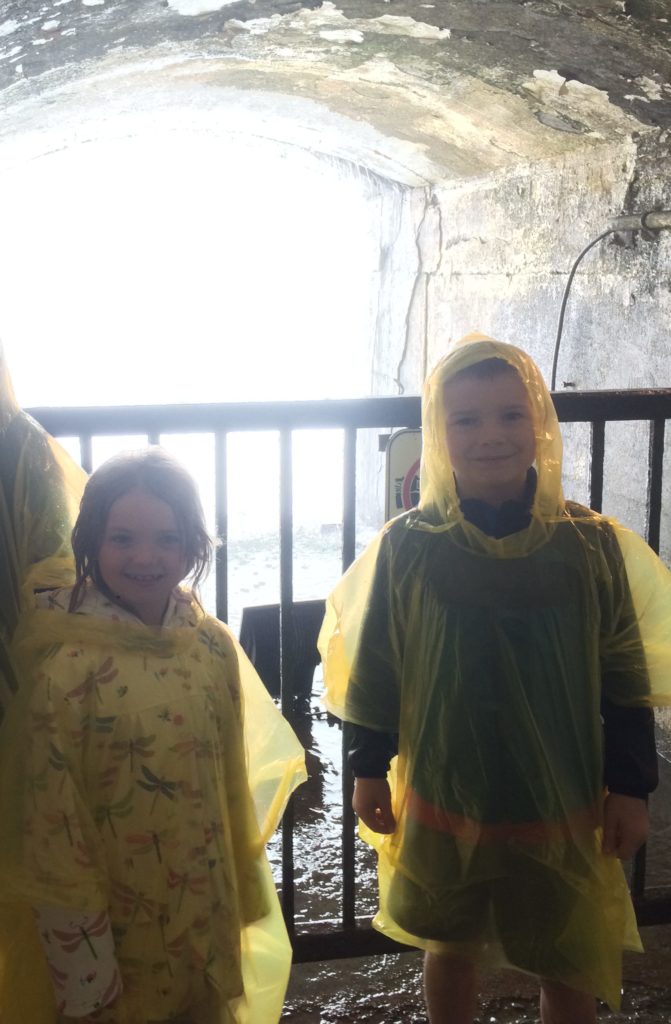 Stop 3: Niagara Daredevils Exhibit
The last place our tour dropped us was Niagara Daredevils Exhibit. The kids left with a plan to build their own barrels, despite the gruesome stories they read about.