Bundled Green Beans welcome us home
While traveling out East, I couldn't figure out how to feed our kids. Because restaurants that catered to families offered burgers, hotdogs and fries on their kids' menu. Which I couldn't understand. Because we teach our children basic life skills like how to read and how to swim. Why don't we teach them how to eat?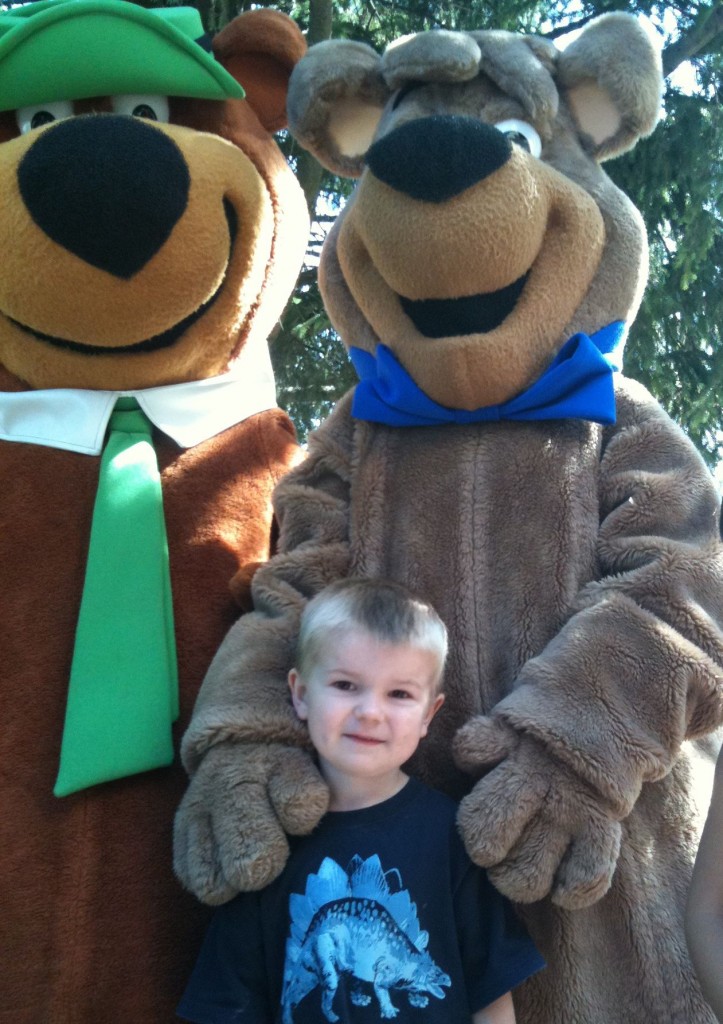 Healthy snacks like apples, nuts and raisins we label choking hazards. Yet we don't label hazards like dyes, especially Red 3, a known carcinogen which goes into some fruit roll-ups.
We tried stopping at grocery stores to stock our hotel room mini fridges, but there is only so much pasta salad a person can eat hunched over. And so I gave in and swore once I returned home I'd never feed our kids fried food again.
Yeah. Anyway.
When I got back, I was excited to dig into our CSA box from Hog's Back Farm: crispy sweet corn we boiled that first night, a ripe tomato, white onions, spearmint for mojitos to celebrate a friend's 40th this weekend.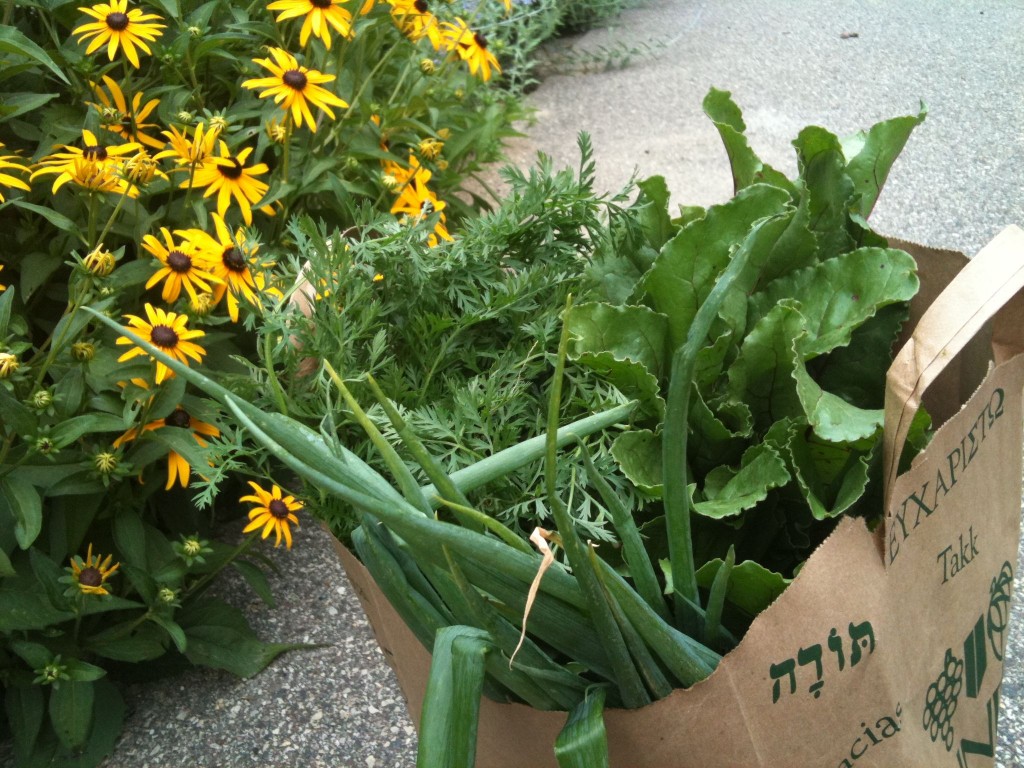 And green beans, which we've bundled in bacon and placed in an airtight container in our refrigerator to roast tomorrow night.
Green Bean Bundles, adapted from Paula Deen at The Food Network:
1 pound fresh green beans
2 tablespoons olive oil
1 tablespoon garlic
3 tablespoons Parmesan cheese
Salt and pepper to taste
Bacon
Mix olive oil, garlic, salt, pepper, and parmesan cheese in a mixing bowl.
Wash green beans and trim tips. Blanch (place in boiling water) for 3 minutes. Then place in cold water for 6 minutes to stop the cooking process.
Toss green beans in mixture. Wrap 5 stalks per piece of bacon.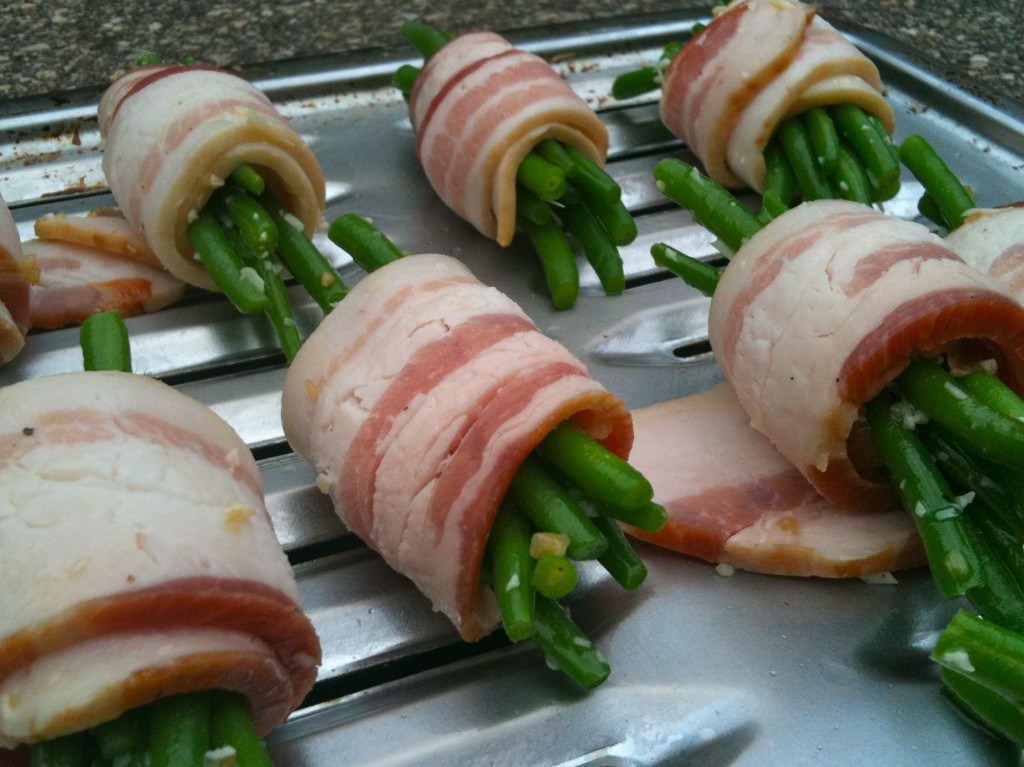 Bake at 350 for 10 to 15 minutes, until bacon is cooked.
How do you feed your kids on vacation?
This post is a part of Real Food Wednesday. Even though it's Friday.
No related posts.
Related posts brought to you by Yet Another Related Posts Plugin.