Our house plans come back, and it's a…
Last week, I stopped in at Sebastian Joe's to fetch coffee for Matt and me. My stomach felt a bit unsettled. Because I was about to walk down to Rehkamp Larson's Linden Hills offices for our first peek at our house plans. Would I like what I saw, and if not, could I hold a poker face?
We'd elected to work with Rehkamp Larson because we like their unpretentious approach to home design. Their homes fit into a neighborhood and don't overshadow a lot. But could Jean tailor her talent to our taste?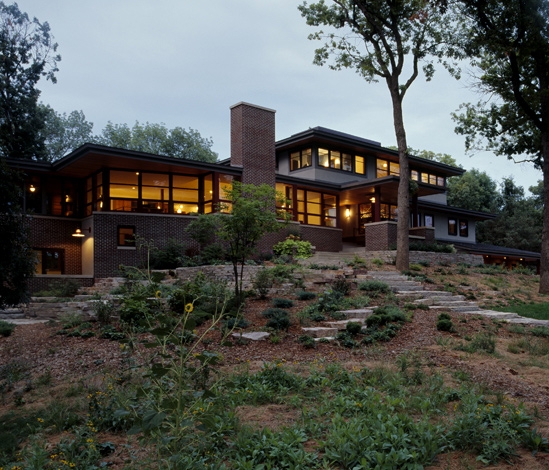 © Rehkamp Larson
Tour this hilltop home Rehkamp Larson designed for one of Matt's partners. Or this LEED certified home they did for another partner.
Jean set her sketches on the table. To our surprise, she'd designed a Tudor based on the pictures we'd provided her. Only she'd lightened it up with tiered windows because what Matt and I want most are places to sit in the sun. And we both loved it.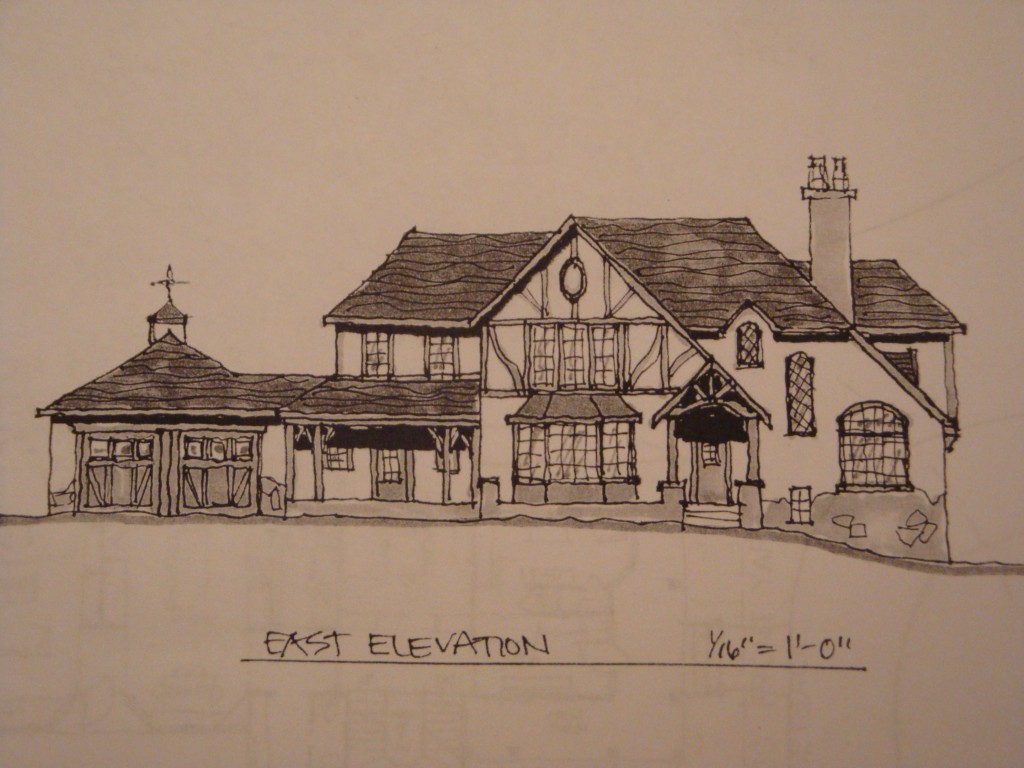 Version 1: A Tudor set traditionally on the lot. The garage sits back from the home.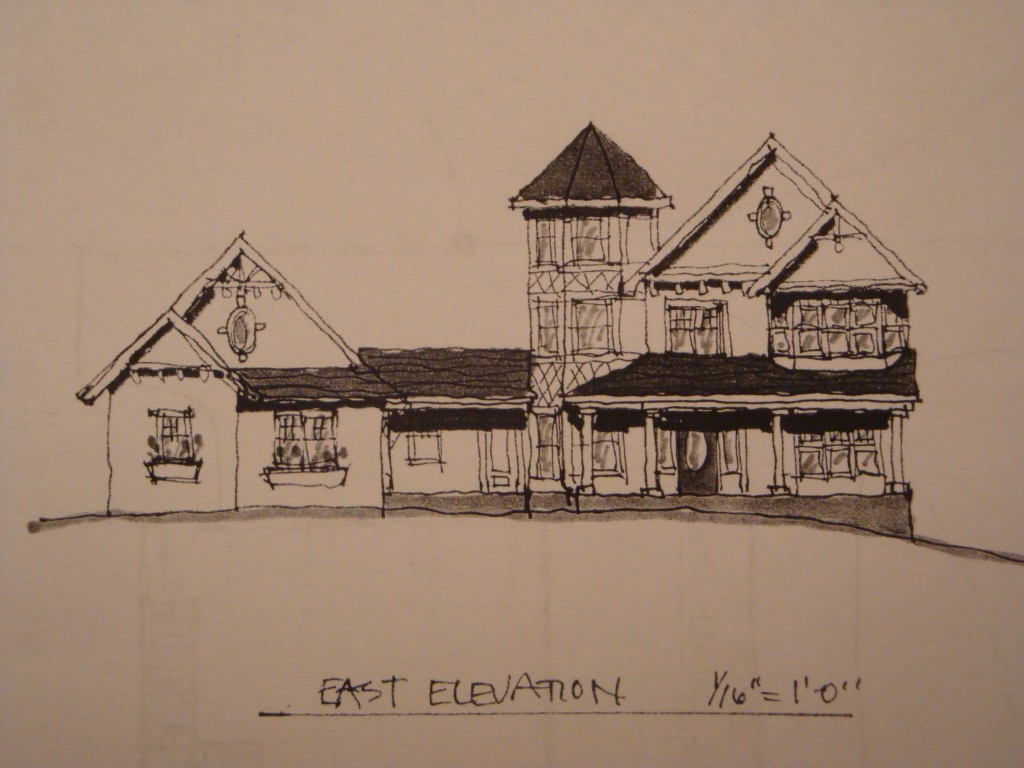 Version 2: A Tudor style home that extends along the north lot line. The garage is to the left and turned.
Tudors were built in the 1500s, during the Tudor Dynasty in England. We're both drawn to the decorative half-timbering and pitched roofs.
Now we have to choose between the two versions. Which do you think has more curb appeal?
No related posts.
Related posts brought to you by Yet Another Related Posts Plugin.