What can you do with all that zucchini?
On Sunday night, our friends Jody and Mark hosted us at their home for a barbecue. It was a welcome break to our hectic week. Matt's flight home from Philadelphia had just landed that morning, and he had another going out to Tucson that night. We mixed orange mojitos to ease the transition for all of us.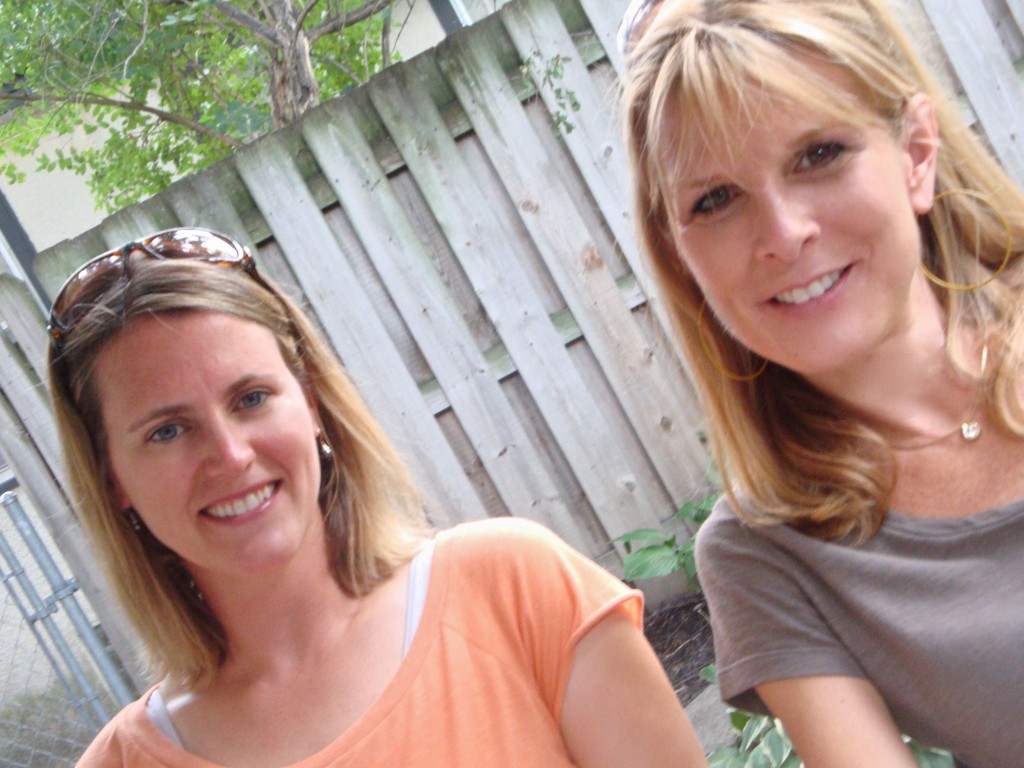 We had planned on bringing a side dish to use up our zucchini. Only we couldn't quite decide what to make. But then Liz from The Kitchen Pantry Scientist offered up her leftover Phyllo dough from her dinner party the night before. And so we adapted her zucchini tart recipe to make a sort of Spanakopita. Because you can't go wrong with cheese.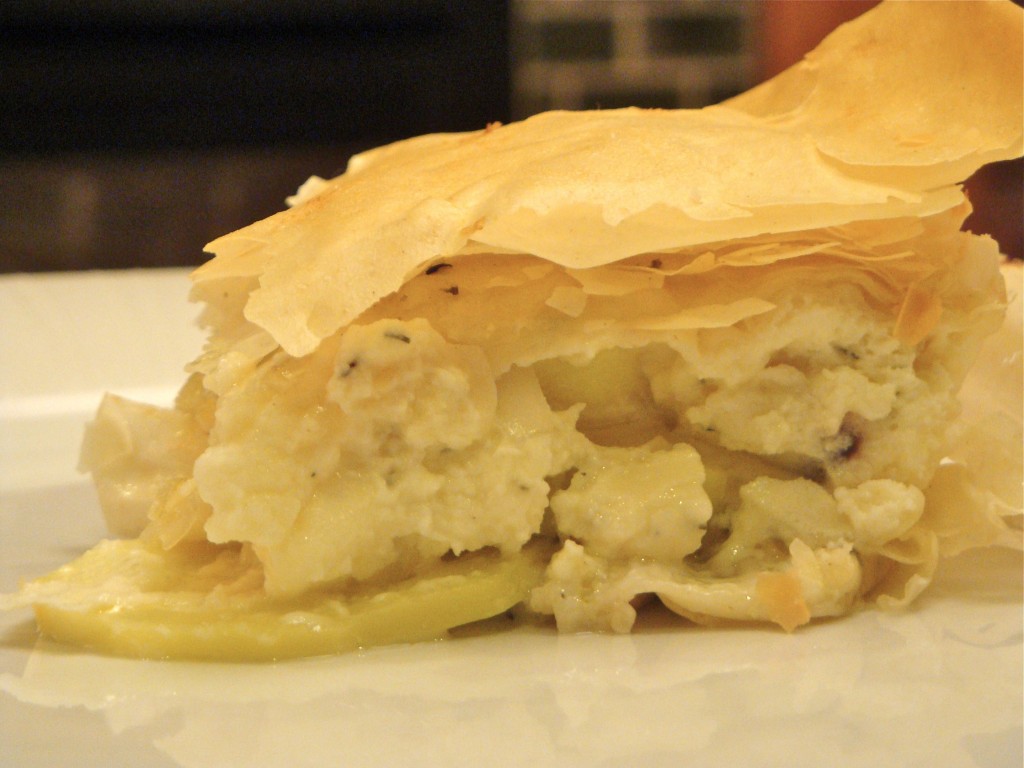 (Apparently I needed the mojito. I accidentally used basil instead of spearmint and leeks instead of onions, neither of which I realized until Catharine and Jilene from Be Put Together pointed it out. Long week.)
Zucchini Spanakopita
1 package thawed Phyllo pastry dough
3 zucchini (and/or squash)
1 small onion
1 tablespoon garlic
8 ounces feta cheese, crumbled
15 ounces Ricotta cheese
4 eggs, lightly beaten
4 tablespoons dill
4 tablespoons chopped calamata olives
Spread (or just use butter)
1/2 cup olive oil
3 tablespoons parsley
2 tablespoons oregano
1 tablespoon thyme
Butter a 9×13 baking dish. Layer 4 strips of dough, and brush with butter or spread above.
Mix together onion, garlic, feta, Ricotta, eggs and dill in separate bowl.
Peel zucchini, thinly slice and layer in baking dish. Cover with cheese mixture. Slice olives and set on top.
Cover with 4 more strips of Phyllo dough, brushing top with butter or spread above.
Cook at 350 for 35 – 45 minutes, until dough browns and puffs up. Let sit for 10 minutes. Serve warm.
This post is a part of Real Food Wednesday.
No related posts.
Related posts brought to you by Yet Another Related Posts Plugin.